Thank you all so much for participating…whether it was just watching the contestants and voting or playing along yourself. It's been so much fun watching you all, as always. There is so much talent around here!
We'll start in the experienced category.
"Experienced" is somewhat of a loose term in this contest; it simply means that they have at least some experience with scale miniatures since being adults.
First place: Sarah from Aflutter
Sarah's miniature barn wedding scene was pretty amazing, and she has a good story to go with it.  You should go read it here if you haven't already.
Runner-up: Liz from Wishcraft Studio
You probably recognize Liz from the previous Undersized Urbanite contest when she won runner-up in the newbie category!  This year she made a pretty fantastic Hawaiian bungalow.  She built in many little stories to her dollhouse, and it's so much fun to read about.
I'd also like to give the honorable mention (third place in the votes) to Cramped Quarters!  Guys…like me, she didn't get as much done as she wanted to, but look at those details.  She made the sofa from scratch by the way.
And now for the newbie category:
First place and grand prize goes to: Jane from Jane's Mini Creations
Jane made-over a huge house, and didn't leave anything out–right down to the full grocery bags on the kitchen floor and the working trash can, and the cleaning products in the garage.
And the runner-up in the newbies category is Mandi from Making Nice in the Midwest.
Mandi did an amazing job, especially for a first mini project!  That gorgeous fireplace is actually handmade from foam and clay, definitely check it out.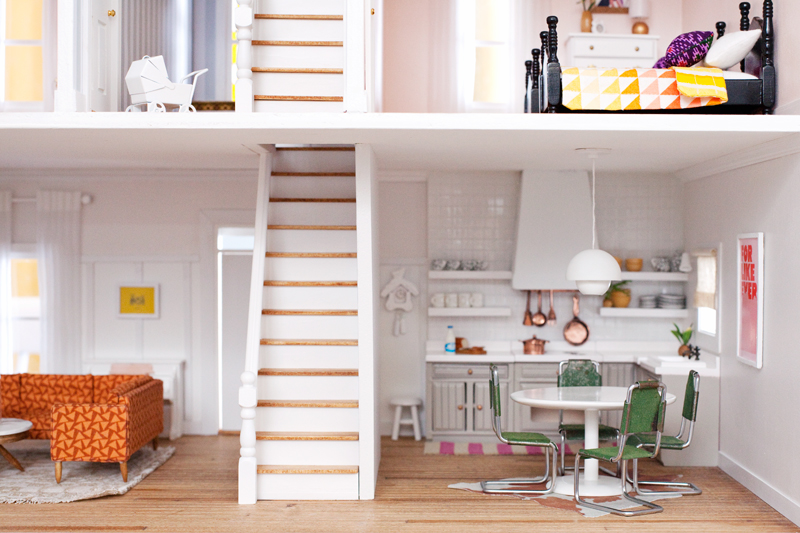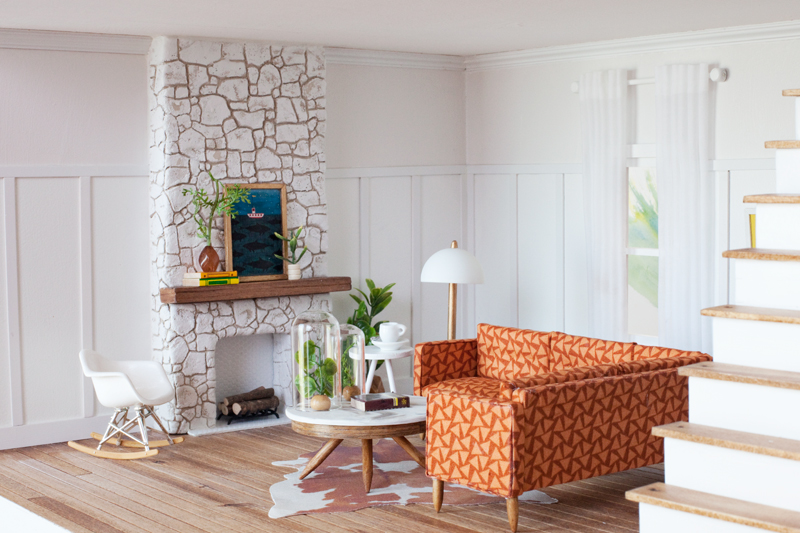 And that wraps up this year's contest!  Again, thank you all so much for participating, not just in the contest, but in this friendly and generous community you all have built together.